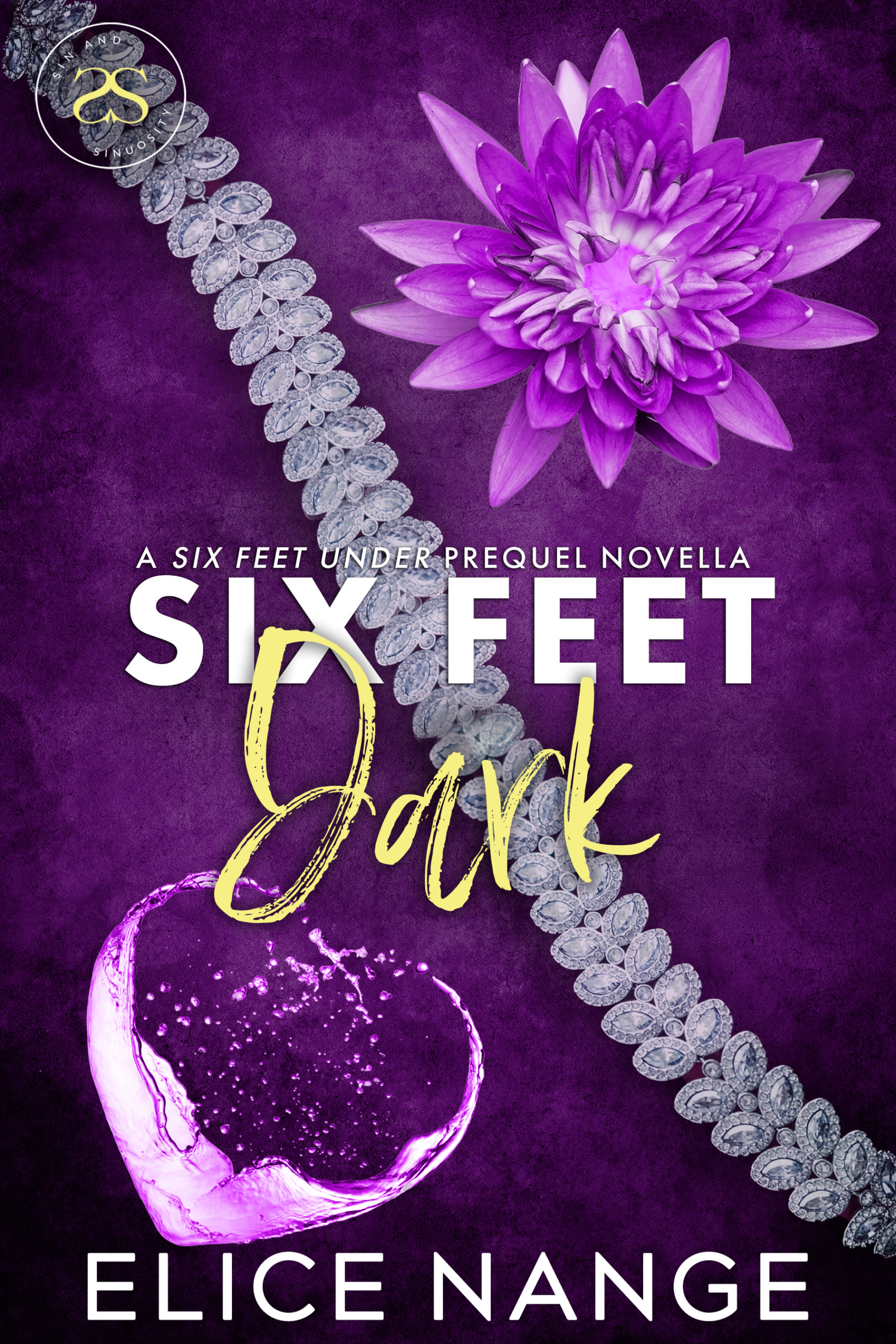 Six Feet Dark
A Six Feet Under Prequel Novella
---
A Dark Mafia Interracial Billionaire Romance
Some bonds aren't made to be broken...
The Survivor
When you're born as a sacrifice, freedom becomes an illusion. One I couldn't stop chasing.
I was meant to be my parents' one ticket back into their clan's good graces and nothing more than a pawn in their game.
My family wasn't opposed to playing dirty, breaking the rules, and getting blood on their precious hands.
Force-fed secrets and lies, I was willing to do whatever it took to finally have my freedom. I was willing to sacrifice everyone, play their games better than they could, and make a deal with the devil.
He was willing to pay the price of my freedom but I wasn't willing to leave without her.
His weapon.
The Weapon
I was shaped into pure vengeance, happily ever after was nothing more than a fantasy. One I knew was too out of reach to even try for.
I was caught between being my father's daughter of destruction and my mother's victim after she died. I became what I knew best instead: chaos and violence.
Willing to go to dark places to make everyone pay for what I lost, to draw blood because my family bled, to stomp out the thought of finding happiness.
I shook hands with the devil, his weapon, causing his pain until I wasn't willing to see her suffer anymore.
The one person I had to protect.
His survivor; my forever.
​​DISCLAIMER:
Six Feet Dark is a dark romance with dark themes. It is an interracial, hidden identity, forbidden love, FFM, romantic suspense, dark mafia billionaire romance. It contains no cheating and a guaranteed HEA.
It features a transgender side character.
Note: This novella is a prequel to Six Feet Under, Book 3 in the Sin and Sinuosity series. While it can be read as a STANDALONE, it ends in a HFN and concludes in Six Feet Under.