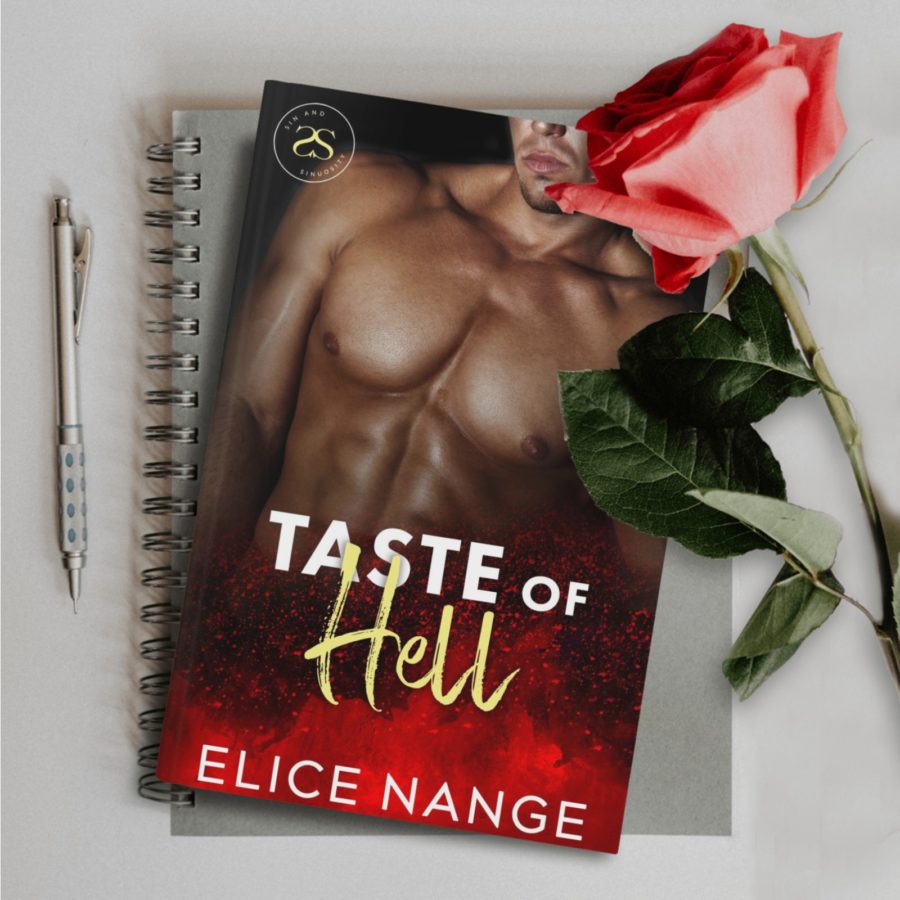 In keeping with Teaser Tuesday, here's an excerpt from Taste Of Hell
~ * ~ * ~ * ~ * ~ * ~ * ~ * ~ * ~ * ~ * ~ * ~ * ~ * ~ * ~ * ~ * ~
She actually looks conflicted. A pained sort of conflict. Again, I know I shouldn't be egging her on like this, but she's making this far too easy.
"Do I make you uncomfortable?"
"Uncomfortable? No. Far from it." That answer comes quickly, too quickly for my liking.
A shiver passes through her as I hold her stare for about a minute. Then she tugs on her hand, and because I'm an asshole I refuse to let go, much to her chagrin.
"Do I disgust you?" My tone takes on a dangerous edge.
A delightful mix of lust, desire, and fear passed over her face. "David, I—"
"Answer me."
"Let go of my hand," she whispers, her throat hoarse.
"Look around you. This isn't that kind of place. No one cares that I'm holding your hand. I could fuck you right here, and no one would bat an eyelash."
She licks her lips. "That's—"
"But if it bothers you that much, I'll let go of your hand." She breathes a sigh of relief, and I add, "As long as you answer the question."
Her lips press into a thin line. Heavy-lidded almond-brown eyes darken even further as they fall to my lips.
"That's what I thought."
~ * ~ * ~ * ~ * ~ * ~ * ~ * ~ * ~ * ~ * ~ * ~ * ~ * ~ * ~ * ~ * ~
Taste of Hell is coming December 15th.
Pre-Order and add it to your TBR and Wishlist now!
➡️ Amazon: www.amazon.com/dp/B0B5YTFZ2Q
➡️ Goodreads: www.goodreads.com/book/show/61862318-taste-of-hell
➡️ Bookbub: https://www.bookbub.com/books/taste-of-hell-by-elice-nange